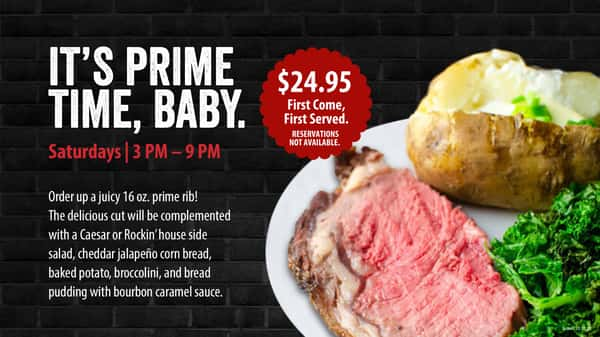 16oz Prime Rib Saturday!
IT'S PRIME TIME, BABY.
Saturdays | 3PM-9PM 
$24.95

Order up a juicy 16 oz. prime rib! Served with a Caesar or Rockin' house side salad, cheddar jalapeño cornbread, baked potato, broccolini, and bread pudding with bourbon caramel sauce. First come, first served. While supplies last. NO RESERVATIONS.